We are exited to offer you a new service! Corporate on-site chair massage! Receive the benefits of a short, refreshing massage in your work environment! You have private event? We can do that too!
"Average cost reduction for companies with health and wellness programs: 28% less sick leave, 26% less direct health care costs, and 30% reduction in workers' comp and
disability costs." (www.ceridian.com)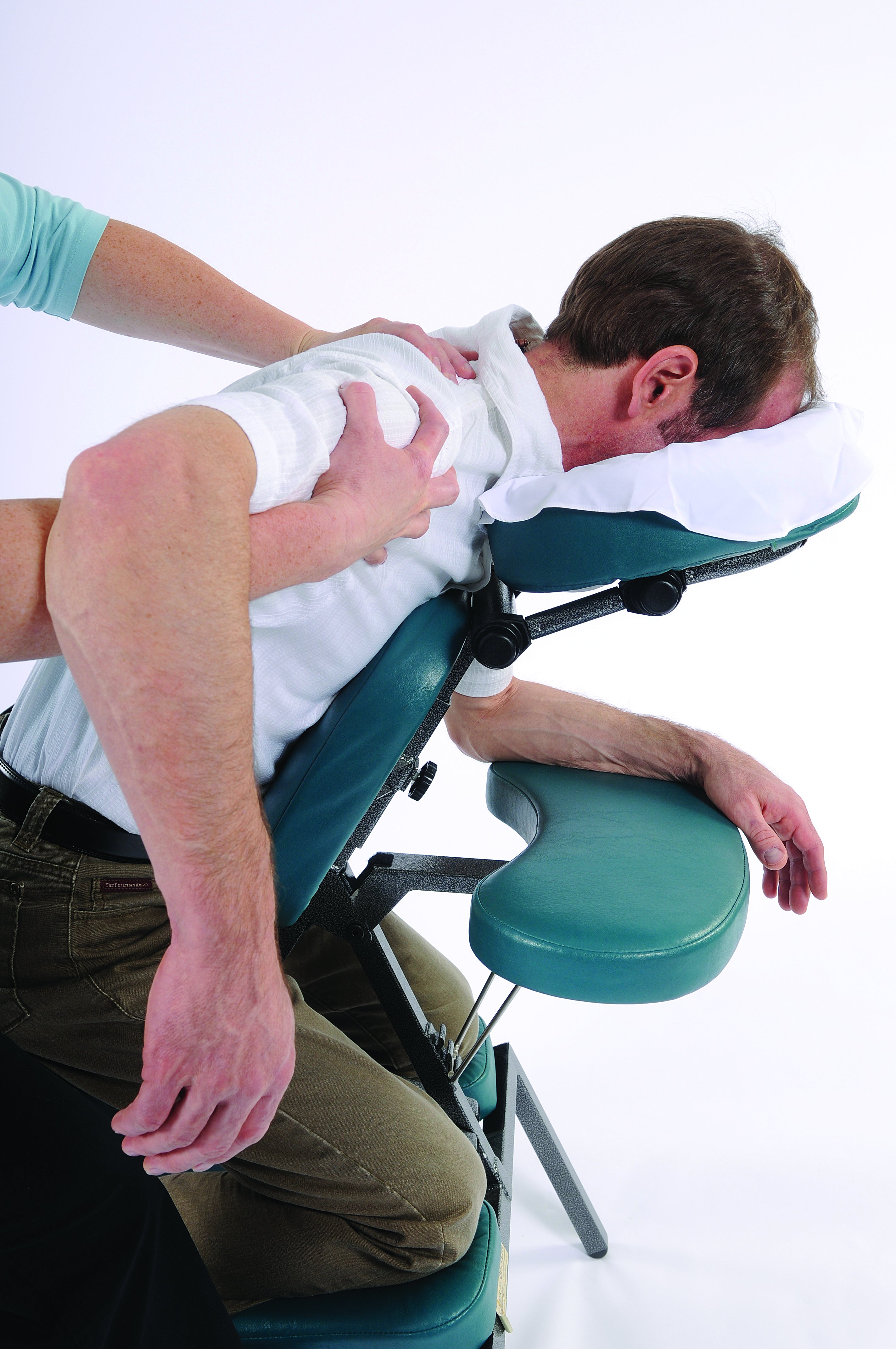 Our on-site chair massage program is HANDS ON STRESSMANAGEMENT. It promotes health and wellness, helps to prevent injuries and reduces stress for employees and management.
Whatever your goals are, at your work site location our therapist will:
Provide a portable state-of-the-art massage chair
Tailor a 10 to 15-minute session to each employee's needs - neck, head, shoulders, back, and arms
Administer the massage without oil, while employees are fully clothed.
Music, candles, aromatherapy and light can be added, depending on needs and location of the massage.
Benefits of Chair Massage
Prevent injury
Relieve muscle strains that eventually lead to Repetitive Strain and Motion Injuries
Reduce the adverse effects of staying in one position too long
Identify tender areas that need attention before becoming serious problems
Rev up brainpower by increasing blood flow
Relieve physical and mental strain
Ease away tension headaches
Boost immune systems
Lift morale
Motivate employees to take better care of their health
Payment Options
Employer Paid – Path to Wellness LLS bills your company the full amount
Employee Paid – Each employee pays Path to Wellness LLC massage therapist the full amount at the time of the massage
Employer/Employee Paid – Employees pay for half the amount at the time of the massage
Path to Wellness bills your company for the remaining half of the fee
Price
$1 per minute (in general 10-15 minutes per person) plus fix price for travel time set-up costs
Every dollar invested in health and wellness programs can save $3.48 in health care costs and $5.82 in losses due to absenteeism. (www.ceridian.com)