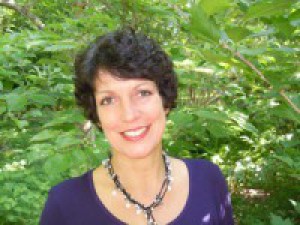 Susanna Krueger is state licensed and nationally certified by the National Certification Board for Therapeutic Massage and Bodywork (NCBTMB), and is a member of the abmp (Associated Bodywork & Massage Professionals).
Her specialty areas include Myofascial Release (John Barnes), Healing Touch, Body-Mind Acupressure and Therapeutic Massages, including Pregnancy Massage.
Susanna was born in Germany where she earned a certified nursing degree. Her training in both nursing and massage has enabled her to understand that massage is more than just a luxury in today's fast paced society. It has become a part of many family's preventive health care plans. Additionally her intuitive nature helps her key into her clients' needs and to "hold the space" as her clients unwind and experience deep and healing relaxation.
Her philosophy is to work with the client to create a personalized therapeutic treatment plan. This includes treating neck and shoulder pain, headaches, stress symptoms, anxiety and insomnia. Massage and Bodywork will bring relief without any harmful side effect.
Susanna's passion for healing and wellness guide her in understanding that Massage and Bodywork go much further than skin deep. They nurture at every level of living. Massage Therapy and Bodywork is the way for you to take care of yourself and take responsibility for your own health and peace of mind.